You're getting married! How exciting! Now, what next?
At this stage, most of the brides-to-be would turn to wedding magazines and websites for advice, only to realize that the most exciting event of their life could turn to be the most stressful event of your life.
From inviting guests to choosing decorations, making arrangements for guests, hiring caterers, selecting a venue and hundreds of other chores – stress is obvious.
And this is when they start thinking about hiring professional wedding planners in Chicago or Los Angeles. Now the next task on hand is to find a wedding planner who is not just good, but is the cream of the crop.
A good wedding planner will play an integral role in the success of your wedding. A planner can help you hire vendors, select locations, negotiate contracts, and coordinate all other logistics, so that you are able to enjoy not just your wedding, but the days before the ceremony too.
Depending upon your budget and needs, you can either hire a full-service planner to arrange every detail, or someone to assist you only in choosing your wedding location and vendors, or a day-of coordinator who will start assisting you 30 days before your wedding.
But how do you find a good wedding planner? Wedding websites and magazines offer good advice about questions to ask when looking for a wedding planner.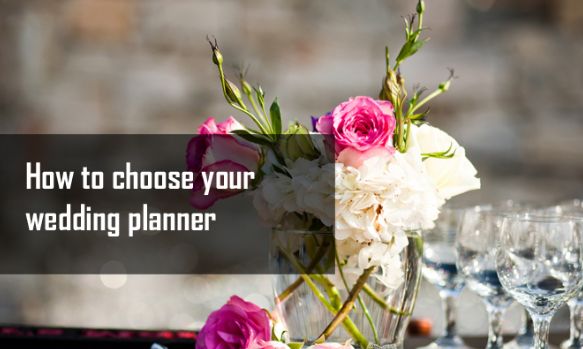 After you have gone over the basics of hiring a good wedding planner, here are some important questions that can help you find the best one for your wedding:
How Many Weddings Has He/She Conducted?
While selecting, make sure to check the previous work done by the planner. You will come across plenty of wedding planners who would not have any prior experience but still claim to have!
Talk to many wedding planners before selecting the right one. Do have a look at some of their recent works. You can even talk to the people they have worked for in the past. If they have been able to meet the needs of the people by their skill set, it is likely that they will able to meet yours too.
Do You Have Enough Knowledge About His/Her Work?
Prepare a list of questions for your first meeting with the wedding planner. Ensure that the planner is providing the services you are looking for your wedding.
The first meeting with your wedding planner should be like an interview. Have a look at their portfolios and the themes they can arrange for your marriage.
Search trade magazines and wedding directories or do a Google search and ask as many questions as possible. Gather more and more info about them – their working style, their creative presence, and everything else.
Is He/She Understandable Enough?
A good wedding planner should be able to understand you, and arrange things accordingly. During one of the meetings, you can share your style, history, and dreams with your planner.
You can also let your planner know the extent of your involvement in the planning process. The more your planner knows about you, the more relax the entire event will be.
Is He/She Within the Budget?
Budget is the most important part of the wedding. Ask your wedding planner (www.wisegeek.com/what-is-a-wedding-planner.htm) about the total cost that will be incurred on the wedding. Confirm from your planner, what all arrangements and payments will be included in the cost.
It is always a good idea to know as much as you can about the package at the beginning.
Since you trust your planner with the most important event of your life, make sure he is responsible, qualified, and organized.
Choosing a wrong wedding planner can be more stressful than hiring a no planner at all. Your wedding planner should understand your requirements and you should be comfortable in working with him.
The decision of hiring a wedding planner should be taken after consulting friends and family and doing the proper research from reliable sources. After all, it is your grand day and so it is ought to be special!