Wedding makeup requires planning for perfect execution on this special day. You need to not only decide what kind of look you want but also arrange for the right makeup for it. One thing to-be-brides cannot ignore is false eyelashes.
Now, you can't simply opt for just about any false eyelash for your special day. You will need to find brands that make quality lashes and designs that suit your needs. The selection process doesn't need to be overwhelming. You can follow the simple steps mentioned here for selecting the best lashes for wedding.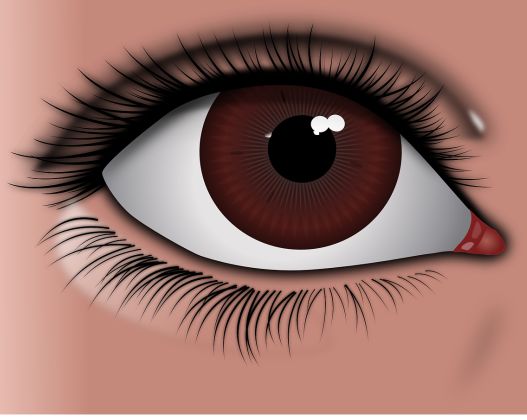 Eyelash Designs
One dilemma of brides is that they do not wish to have dramatic eyes for the ceremony. But they also do not wish to look underwhelming for the reception and the photographs. In that case, it is best to buy different kinds of lashes for the ceremony and the party.
It doesn't take too long to remove false eyelashes and use new ones. It will also give you a chance to refresh your eye makeup for a bit.
For the daytime ceremony; opt for lashes with tapered ends with fibers arranged in spiked yet subtle groups. See to it that the lashes have a bit more space between them compared to designs suited for nighttime looks. You will get the flutter of the false eyelashes. Your eyes will look beautiful too.
For the reception, you can opt for really long lashes with extra volume. You will want to look at your sensational best but also elegant for the reception. So, be careful with your selection. See to it that the center lashes are longer than the ones on the sides. Cat's eye is not the look most brides prefer for the wedding day look – be it the reception or the ceremony. For this reason, look for the perfect voluminous false lashes with the right length.
If you want to add more drama to your looks and if you have the patience to change your lashes not twice but thrice; you can do so for the photo session. You can choose lashes that are longer than your ceremony look but shorter than your reception look. Add a really subtle cat's eye design for really striking pictures.
Eyelash Material
Silk is the word when it comes to the best lashes for the wedding. You wouldn't want to use lashes that are made with synthetic materials for your wedding, isn't it? 
Silk looks natural. So, you don't need to opt for brands that are not cruelty-free if that is something you don't want. Silk false lashes will add the right amount of flutter without looking like a cluster of plastic fibers.
Silk is also the right material to go with your wedding dress and makeup. When everything is nice and grand for the wedding; you do not need to take any chance with your lashes.
Choose the right lashes made with good quality silk and enjoy the admiration you will see in everyone's eyes.
Eyelash Weight
No bride will like to be bogged down by the eyelash weight and sport droopy eyes. So, ensure that the false eyelashes you buy are really lightweight.
Silk lashes (the really good quality ones) are ideal for weddings. Even the ones with voluminous designs won't weigh your eyelids down.
Choose lashes with really narrow bands so that the weight of the product is light. But ensure that the quality of the glue and the entire product is excellent. Otherwise; the lashes can fall down in the middle of the ceremony or during the photo session.
Eyelash Brand
Last but not the least; really pay attention to the brand of a false eyelash that you will buy for your wedding. Choose a brand that makes silk lashes with good quality glue. See to it that the brand really invests in creating different designs so that you have many options to choose from for your wedding day.
Silk is also durable. They can last up to 20 washes with good care. So, you don't need to worry about the prices. You can continue to use false eyelashes you bought for the wedding beyond the D-day.