A beautiful wedding dance with your partner, while all the guests look on or join in, will brighten an already special day and create unforgettable memories for everyone. We are not all expert dancers, however. So, you might want to take a wedding dance lesson to help you shine on the dance floor on the big day.
Search online for wedding dance lessons near me to find experienced dance instructors in your location. Contact them via email or phone and inquire about their availability well in advance of the wedding date. And consider the following things when selecting a wedding dance lesson: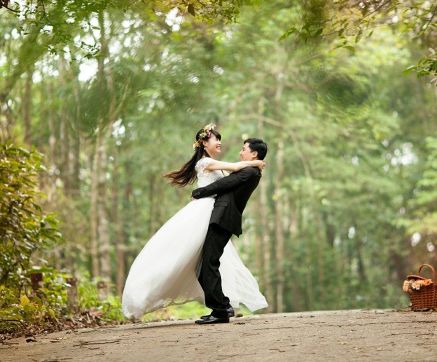 Which song are you going to choose?
While you might find it tempting to choose your favorite song, keep in mind that it must have a tune that you can adapt to a dance. So, for starters, make a list of the songs that you and your partner enjoy. And have a discussion about these with your dance instructor. Given their experience in choreographing dances for weddings, they will be better able to recommend the song or songs that will be suitable for your purpose.
If you are a novice dancer, they might suggest a song that is under three minutes long. That is because it will be easier to choreograph and help you master a shorter dance routine than a longer one. Additionally, shorter dance routines are likely to go down better with your guests.
Do you prefer a simple or complicated dance routine?
As long it suits the song or music, you can spice up the dance floor with waltz, foxtrot, swing, rumba, salsa, hip hop, and line dances. You can even do a fusion of different dance styles. The sky's the limit as far as dance creativity goes. You can choose something traditional and romantic, something fun and playful, or something dashing with dramatic movements.
However, you will need to evaluate your and your partner's dance skills honestly when selecting a wedding dance. Consider if you will have the time in the days leading up to the wedding to practice and master very complicated dance steps. If not, then try to keep things simple and doable. That is especially important if you also want your guests to join you on the dance floor. Picking a dance that is easy for everyone will make for a more enjoyable experience.
Which dress and dance shoes are you going to wear?
You will have to make sure that the shoes and attire that you are going to wear for your wedding will be suitable for the dance you have selected. If you are a woman and intend to wear high heels, you will need to practice dancing in those shoes. Make sure you can maintain your balance and dance easily in them.
The same goes for your wedding dress. Is it a comfortable fit? Can you easily twirl, dip, and generally move about in it without fear of tearing it or tripping on it? Can your partner manage the dance steps without stepping on it? These are not minor details, but necessary considerations to have a successful wedding dance.
Will you require a lot of dance practice?
Probably, you will. If you have no dancing experience, you might want to start classes at least six months before the wedding date. Whichever dance routine select, you will need to have at least 25 hours of practice experience, perhaps longer, to develop good enough skills to perform in public. Plus, when you start early, you will be less stressed over the wedding preparations and, therefore, inclined to be more attentive.
The lessons will generally cover dance timing and connection and help you to become more confident and creative. You can have the lessons at the dance studio, but many dance instructors may also be open to teaching you at the location of your choice and at the time you prefer. You can also get online dance instruction. It will be a good idea to inform your wedding guests in advance of the dances you've selected. That way, they will have the time to prepare for them too, and you will all light up the dance floor with your amazing moves.