You have spent time and money selecting that perfect wedding dress for the happiest day of your life. You want to preserve that special attire for the rest of your life, relive those beautiful moments every time you look at the dress. Protecting the dress from light, dust, chemicals, and more to maintain the look, feel, and color of the dress is important.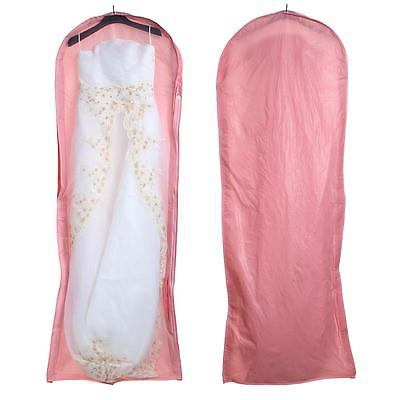 The first step in wedding dress preservation is to clean the dress immediately after the party. If you hang the dress in the drawer or closet without cleaning, removing the stain marks on the fabric, there is every possibility that the fabric may lose its shine and look.  Also removing the stains becomes difficult with every passing day, it is important that you identify and notice all the stains that are on the fabric, which is very challenging at times as some stains may not be visible easily.
You may want to take the help of a local or a national dry cleaner who can help you with wet or dry cleaning the dress, so you can hang it in your closet. Quality dry cleaners whether local or national use the right solvent for the stain and fabric and help remove the stains without actually damaging the fabric. Some of the solvents used in cleaning a wedding dress are:
•  Perchloroethylene: Also known as Perc, this solvent is the most commonly used solvent for cleaning wedding dresses made of silk, rayon fabrics.  However, if your wedding dress is made of sequins and beads, this solvent may not be the ideal one, as it may damage beads, and sequins.
•  Greenearth: This solvent is ideal for dresses that have beads and sequins, as it can clean the dress without causing any damage to sequin or beads on the dress. A silicone based solvent, Greenearth, is safe to use, and has very less government regulations applicable.
•  Exxon DF – 2000: With more and more dry cleaners using this solvent, this may be the solvent for the future. However, is it not as effective at degreasing, but it is safe on beads and sequins. In addition, this solvent has fewer government regulations.
•  Stoddard Solvent: A petroleum-based solvent is not available easily as it faces many regulations, particularly fire related. Dry cleaners who have been around for many years now use this solvent, as it helps cleaning dresses with beads and sequins.
Many cleaning solvents are subject to government regulations for safety, health and environment protection purposes. Dry cleaners use the safest solvent to clean the dress. Your dress, depending on the fabric may need dry cleaning or wet cleaning; you need to assess the type of cleaning your dress needs.
Once you clean the dress, you need to preserve it from light, dust, mold, oxidization spots, creasing and more. Preservation bags are the commonly used preserving tools for wedding dresses. It is important to know how to select the best bag for keeping your wedding dress without losing the look it had on the wedding day. You can limit the damaging with wet cleaning and by using a fabric whitener.
Plastic bags are commonly used; however, plastic bags are the responsible for causing your dress to become yellow, as it contains certain fumes, which damage the dress color causing the yellow spots to appear on your dress. Yellowing is a common problem, and it may be impossible to avoid this problem, however, with some additional care you can limit the extent of the damage.
Synthetic fabrics with the exception of nylon show greater resistance to this problem and do not become a victim of this problem, however, silk fabrics attract this problem easily.
Using an acid free bag or box to preserve and store your wedding dress is the best option to protect it from yellowing. Wrap your dress in an acid free cotton muslin stops acid migration. For dresses made from synthetic fabrics such as Polyester, acetate buffered tissue is a great choice to prevent yellowing. However buffered tissue is not recommended for silk or wool, as it may damage the proteins if the fabric.
Folding the dresses regularly in different shapes, helps prevent permanent creasing. If you can store the dresses in a flat-box or bag that will help the dress retain its shape, and look without damaging the appearance of the dress. Bag the dresses and hang it in your closet so, it does not get creasing, and is safe from mold, dust, and light.