A wedding is one of the most cherished events in life. As with any other special occasion, a wedding too deserves special clothes especially when you are the bride. Not just the bridal gown or what you accessorize it with, even the clothes that you wear underneath them play a very important role on this unforgettable day and the ones that follow it quickly, i.e. – the honeymoon. Women's lingerie for such occasions, also called bridal lingerie or bridal underwear, comes in many different shapes, sizes, designs, colours, and so on. The undergarments that you wear on your wedding day and during the honeymoon period after it needs to be not only comfortable but also equally effective, stylish and seductive to turn up the heat. Here are a couple of things to keep in mind when choosing bridal underwear, so that you can make your wedding and honeymoon the memorable best.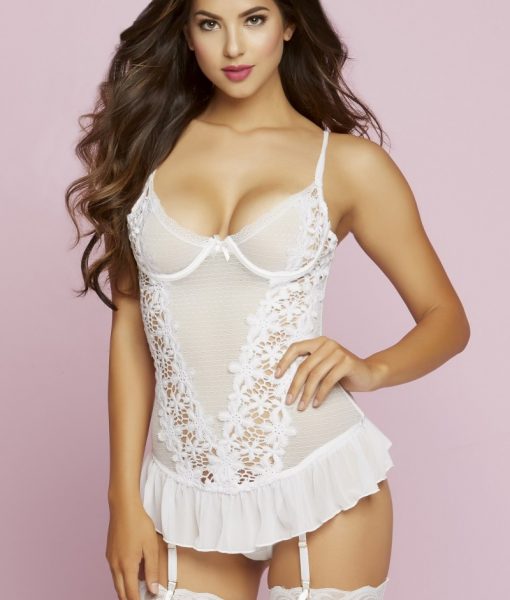 # 1 – Pick sexy designs
Special occasions such as weddings needs undergarments that are unique and offbeat. So, for your special day and nights, choose bras, panties, thongs, bodysuits, camisoles, teddies, and other undergarments that are stylish and sexy. Give basics a break during this period and switch to steamy styles that you and your partner adore. If you like to keep things simple, and feminine, opt for vintage styles in lace accents, scallops, or event frills. If you aren't the kind that is faint hearted, and want to bring out bolder vibes in bed, pick faux leather, vinyl, strappy designs, cage back styles etc.
# 2 – Choose lingerie of the right size
When wearing bridal undergarments, you need to look and feel great in them. This is possible only when you choose the size and design that fits you perfectly. When you get adjusting straps or buckles, smoothing seams, or scratching your skin because the undergarment itches, you would most likely end up turn things down. So, make sure that the lingerie you wear on your wedding day, the wedding night, and during the honeymoon looks and feels comfortable.
# 3 – Keep colours simple when necessary
Flaunting lingerie in vibrant colours like red, blue, purple, pink etc. is a great way to make your wedding night and honeymoon interesting. However, you could soon go overboard with them, if you do not space them out with a little black, white or beige here and there. These neutral colours are a classy favourite in any season, and give you the sexy vibe no matter what. Also, if your partner isn't someone who appreciates coloured lingerie, those in black and white would always be your best bet.
# 4 – Select bridal underwear that are easy to wear and take off
Women's underwear sets that are easy to wear are also ones that are comfortable to use, and easy to take off.  When spending intimate moments with your better half, too many details like buckles, snaps, and overdose of straps, and so on can make it difficult for you to get the lingerie off your body, and make things complicated when you least want them to be.
# 5 -Wear body flattering underwear
The underwear that you choose for the wedding and honeymoon needs to accentuate curves and flatter your figure. Wear bridal underwear that make you look amazing instead of slipping into women's underwear sets that look stunning in pictures but barely suit your body type when you slip into them. Thongs and bodysuits may not be every woman's cup of tea. Neither may strappy bras or those in satin and velvet. So, in short, get hold of lingerie, which gives you a sexy vibe, and which gets things exciting between you and your partner, and not something that brings down the energy.
Keep these simple tips in mind shopping for your bridal underwear. Rest assured, you can make your wedding and honeymoon a truly memorable experience with all those lingerie that exude oodles of sexiness.